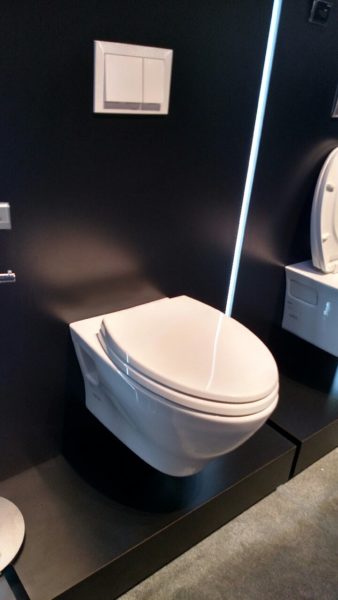 Yes, we know it's not the most glamorous feature to discuss in one's home, but it is in every home; it's the toilet. There are a variety of choices in shapes, sizes, colors and features; until you need to renovate your bathroom to make it more accessible, in which case the choices are more limited. For someone with mobility issues, either using a wheelchair or walker, then there aren't many options. You may consider a "right height", or "accessible height" toilet, but those don't necessarily provide the solution for every need.
When looking to modify a bathroom to make it more accessible for someone using a wheelchair or walker there are a few factors to consider.
What is the overall size of the room?
Does it need to be completely wheelchair accessible?
Does the whole room need to be designed as a wet-room?
What other fixtures will be in the room?
Consider the location of mechanicals such as registers, sewage lines, windows, adjoining room and accessibility.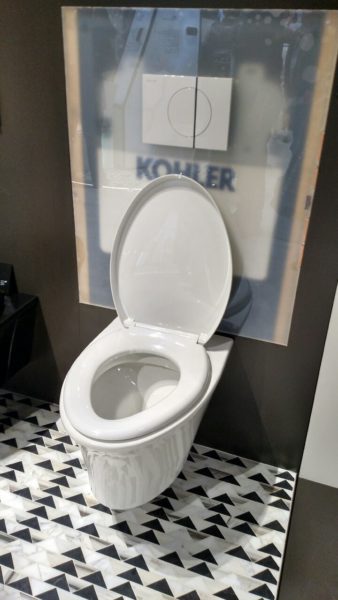 We are focusing on increasing floor space by changing the toilet. Traditional toilets project from the wall up to 30″ into the room. If you have a small bath that is only 5ʹ wide that is nearly ½ the width of the room. A simple solution that doesn't involve moving walls is to install a new generation wall mount, tank-less toilet. By concealing the tank and flush mechanism behind the wall you can gain between 8ʺ and 10ʺ of floor space in the room. This may not sound like much, but if you are using a walker or in a wheelchair, it can mean the difference between being able to use a bathroom or not.
These wall mounted models fit between an existing stud space and the toilet gets mounted to a rigid steel frame anchored to the studs behind the wall. They are capable of supporting over 800 pounds in weight. The drain system uses your exiting drains with minor modifications. One caveat is if your main drain stack is behind the location of the toilet, then additional modifications would be required to relocate any pluming stacks.
This is an economical option to gain additional floor space without moving walls, and you have a beautiful clean line and sanitary look when it's all done. There are myriad of flush controls that can be mounted above, including easy touch contact plates and motion sensor valves.
Next Steps
Residential Resources' project managers can help you through the process of renovating your bathroom. Contact us to learn more about our Home Assessments or speak to one of our professionals, by calling (412) 642-9033.